The so-called 'Beachy Head Lady' - because she was discovered in the East Sussex beauty spot - had her face recreated using craniofacial reconstruction techniques. Her skeleton was first discovered in Beachy Head 1953, and she is thought to have lived around 245 AD- the middle of the Roman period in Britain.

 
 The new research, published in the March issue of the journal Antiquity, demonstrates that Roman York of the period had individuals of North African descent moving in the highest social circles.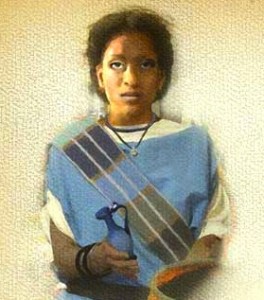 She was literate.
She was wealthy.
She was a mixed race person of North African descent.
She was a Christian.
"Hail, sister, may you live in God."